per-fil industries
automatic
auger fillers
Automatically index and fill into your
rigid containers or pouches.
Speeds up to 300 cpm.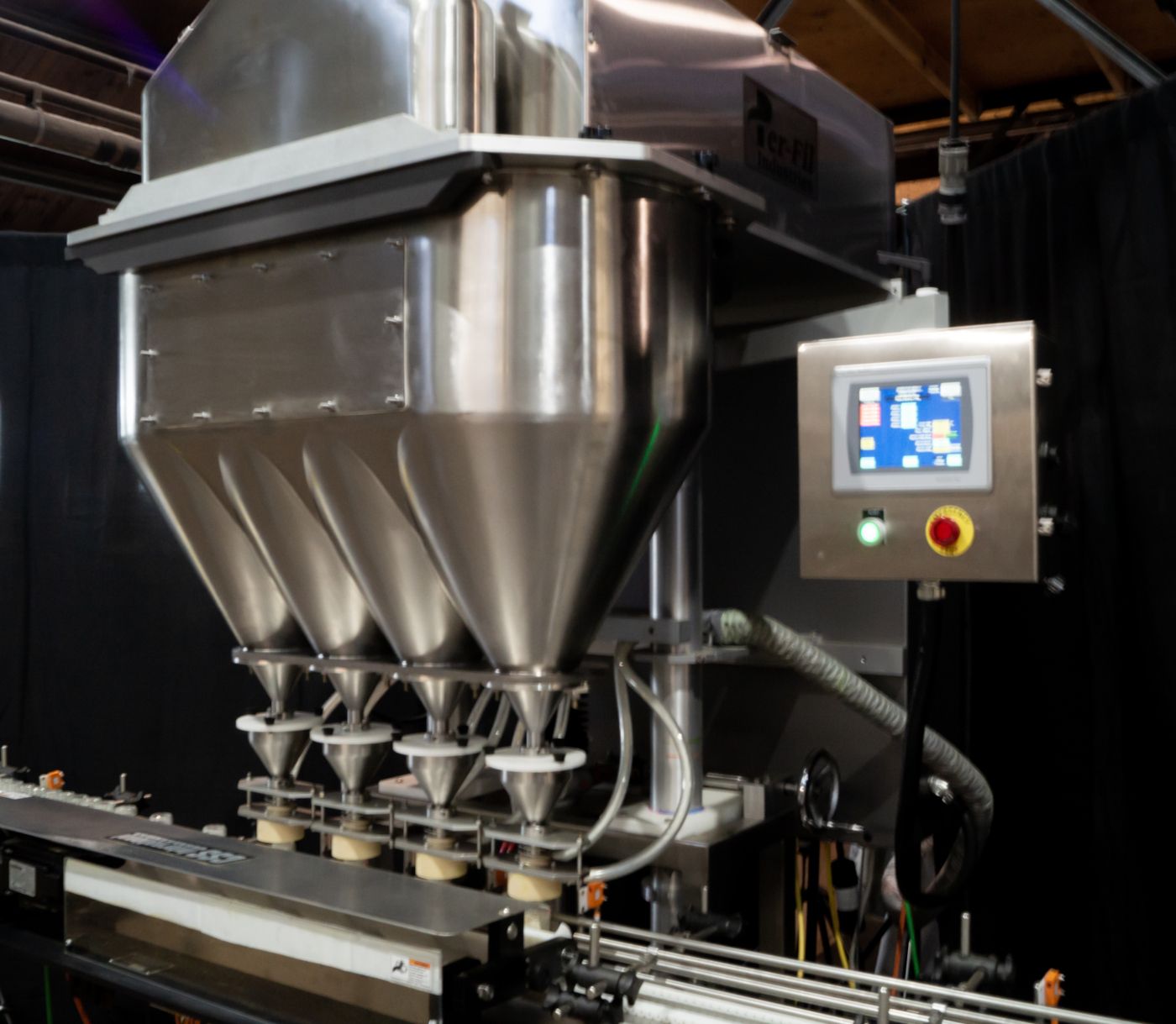 PER-FIL Industries
Automatic Powder Fillers
Every PER-FIL Automatic Powder Filler includes a conveyor and indexing system, OEM mounts, custom tooling, vacuum manifolds
and custom dust terminations for dust-free filling.
nano-C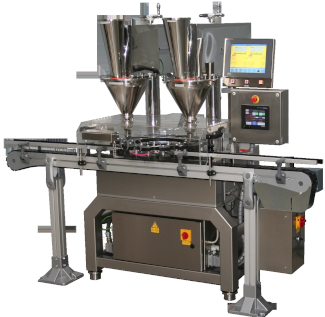 Speed and Precision. Micro Dose below 1.0 g. Automatic nano-Filler with rotary turret or inline conveyor indexing. Weighing options include Tare/Gross Checkweigher, Individual Load Cells at the fill position, and Net Weigh Bucket.
Micro-C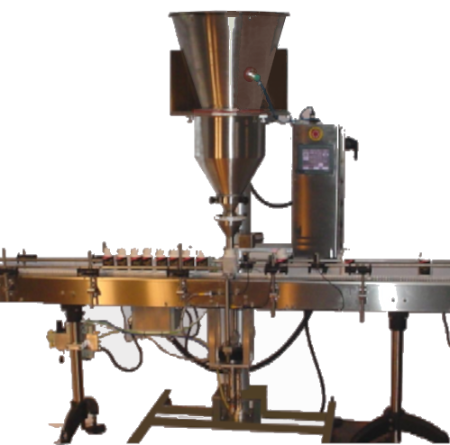 Compact Automatic single-head auger filler. Dependable. Rugged. Reliable. Improve efficiency. Reduce labor. Fill range from a few grams to 500 g.

Video: Micro-C

Video: Micro-14-Sachet Filling Machine

Video: Micro-14-Sachet Filling Machine Packline
E-11C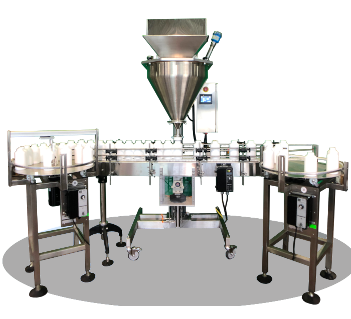 Entry-Level High Quality Automatic Powder Filler. Automatically indexes your rigid containers. Ideal for Start-ups. Dependable performance.
MF-11C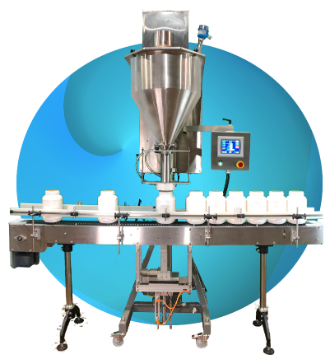 High Performance Automatic Auger Filler with pin indexing. Heavy Duty Construction. Servo operated. Capable of handling hundreds of SKU's. Able to handle a wide range of challenging Free-Flowing and Non-Free-Flowing products. Favorite of Co-manufacturers who need a rugged machine with superior performance and flexibility.

Video
High Speed | Inline Multi-Spindle and Rotary Continuous Motion
PER-FIL® INDUSTRIES
HIGH SPEED AUTOMATIC
FILLING MACHINES

Made in the USA Since 1974
---