Household Consumer Applications
---
PER-FIL Industries provides high performance powder filling machines and equipment
to the Household and Consumer Products Industry. Small dose range to over 100 lbs.
Semi-Automatic Auger Fillers
Rugged Full-Size Economy
Model E-11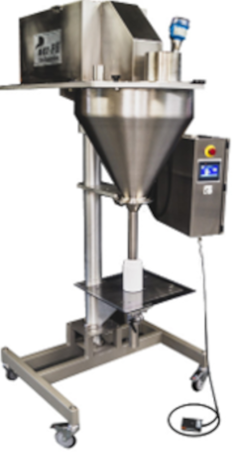 Entry-Level. Reliable Performance
Entry-level full-size machine. Reliable performance. No Clutch/Brake. No Problems.
Heavy Duty Servo
Model MF-11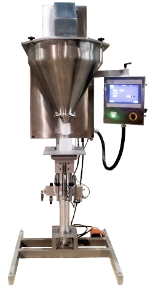 High Performance
Servo operated Auger Filler. Durable enough to fill the most harsh products. Capable of filling the most challenging powders and granules.
Dual-spindle Servo
Model MF-2C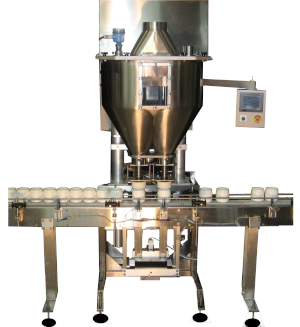 Automatic Dual-Spindle. High Performance. Automatic container handling. Rugged Dual-head Auger Fillers to meet your production needs. Dust-Free.

Video
Multi-spindle Servo
Model MF-XC
Inline Multi--Spindle up to 10 Spindles in a common filler hopper. Directly meter your Free-Flowing and NON-Free-Flowing powders. Patented. Superior alternative to continuous motion Rotary when filling NON-Free-Flowing powders. FAST, CLEAN, PRECISE.

Video
High Capacity Auger Fillers
High Speed Rotary
Model RCM-28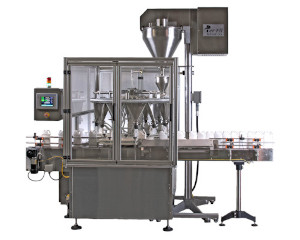 Automatic High Capacity Rotary. Automatic container handling. Blazing speeds filling into your rigid containers. Filling both Free-Flowing and Non-Free-Flowing Products. Dust-Free.
Rugged High Capacity
Model MF-11-HCW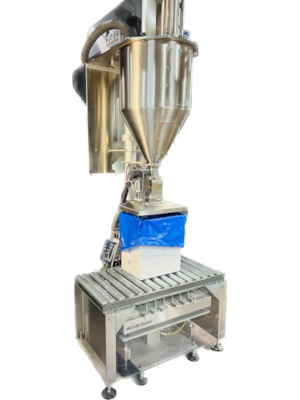 High-Capacity. Fill-by-Weight. 20 lbs to 100+ lbs. Designed to fill your large fill sizes. Fill into Bags, Bag-in-a-Box, Pails, and Drums. Bulk and Dribble fill provides high precision. Accuracy better than +/- 1.0%.

Video